On December 13th Professor Andres Rodriguez Pose, a member of the Advisory Board of the IMAJINE project visited the research group from the University of Oviedo.
There were a few events linked to this visit. Firstly, a meeting gave to the researchers an opportunity to listen to his advises regarding present research and ongoing publications but also exploring the possibility of collaboration using the dis-aggregated data created thanks to the IMAJINE Project (Deliverable 2.2 and 2.3).
After the meeting, Professor Rodriguez Pose gave a conference at the School of Economics and Management based on his research on "The revenge of the places that do not matter". The conference was attended not only by many teachers and students from the School but also by some regional policymakers and newspaper journalist.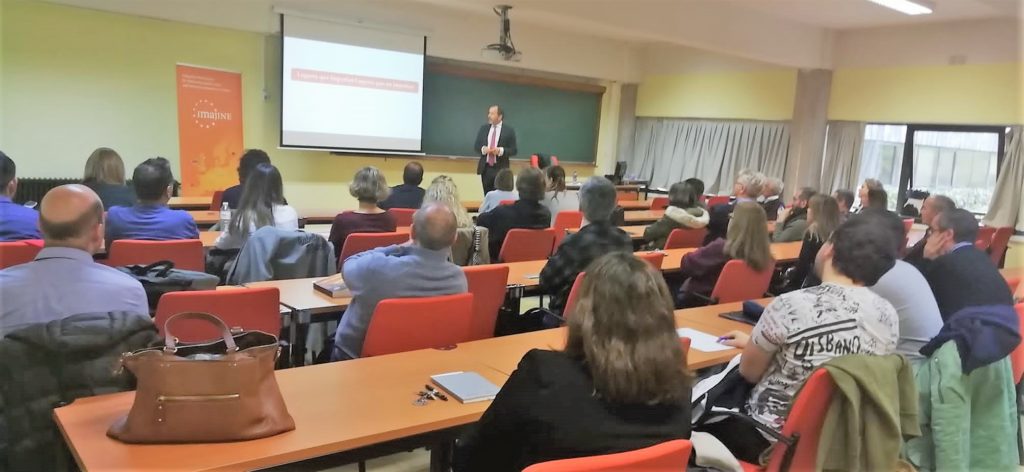 Professor Andres Rodriguez-Pose gave an interview to the most important newspaper in the region. The interview was released on Sunday, December 15th.
Full interview (in Spanish) you may download here (1st part, 2nd part).