The IMAJINE project is coordinated by Aberystwyth University, represented by Professor Michael Woods, supported by the Coordinating Group and a part-time project administrator.
The following management structure has been designed to enable the efficient coordination of the IMAJINE work programme. It provides a schematic description of the information and process flow between the main management bodies, the consortium and the European Commission (Figure 1).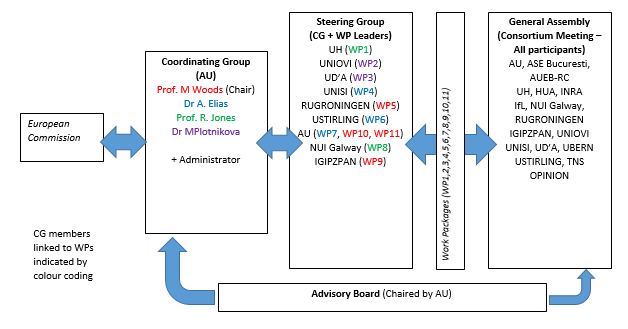 Figure 1: The information and process flow in IMAJINE project
The Co-ordinating Group, based at AU, is the executive body responsible for undertaking project coordination activities. Each Work Package has a linked Co-ordinating Group member, who maintains close contact with the WP leader and is responsible for reporting on WP progress to the group.
The Steering Group comprise members of the Coordinating Group plus the Work Package leaders. The Steering Group is responsible for monitoring progress with the delivery of the IMAJINE project and for considering amendments to the work programme as required. Work Package (WP) leaders are coordinating the operational implementation of the work programme within their respective WPs, monitor timely execution and oversee the planned activities, ensure quality of work at WP level and review deliverables at WP level prior to submission to the Coordinator. WP leaders are responsible for timely delivery to the Coordinator of WP deliverables and contributions to reports.
The General Assembly of the consortium consists of representatives of all consortium members. The meetings of the General Assembly Consortium are the decision-making forum for the IMAJINE project.
The Advisory Board is comprised of invited external scientific experts and representatives of governmental and civil society organisations with an interest in the project topic. The role of the AB is to advise on research design, implementation and analysis, the formulation of policy recommendations, and dissemination activities.